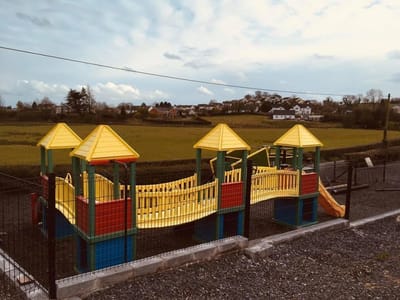 We run a parent and toddler morning on a Friday morning at the farm from 10am - 12 Noon. This is run during term time only. We normally don't run the group over the winter, as most of our facilities are outside or in large (unheated) sheds.

During each session, visitors will:

* get a basket of food to feed the animals,
* use our indoor and outdoor playareas,
* use our indoor and outdoor picnic areas,
* get a free snack box for each paying child.

Each week there wil be one extra activity added. The activities for 2022 are as follows.

Fri 10th Sept - Pet handling in pets corner
Fri 16th Sept - Quad and trailer ride around the cow patch
Fri 23rd Sept - Pony walking
Fri 30th Sept - Cups and saucers ride
Fri 7th Oct - Pet handling in pets corner


The Future
Parent and toddler morning will end on Fri 7th Oct. We are currently reviewing this group and getting feedback from visitors. We are also setting up a committee to build on our success and improve on what we have to offer.